*This post contains affiliate links. That means that if you make a purchase after clicking on a link I may earn a small commission at no extra cost to you.
Up to now, I've been wearing two handmade face masks that my mom made me at the start of 2020. Now that it seems that face masks are here to stay, and with more and more places making face masks mandatory, I decided it was time to upgrade.
I wanted to find a non-medical mask that would prevent one of the biggest issues I've had with masks so far: maskne. Maskne is irritation and acne that happens when your mask causes friction, heat, and moisture on your skin. After looking online, I found that silk face masks were one of the best options for reducing acne because they're breathable and cause less friction.
And I'm going to be real, I wanted a silk face mask because they look luxurious too.
The issue with silk face masks is the cost. I first came across Slip's silk face masks. I had heard good things about their silk pillowcases so I was excited when I saw they had started making face masks. But then I realized that I couldn't find them for sale in Canada, and the ones selling in the states were out of my budget at $39 USD. I also found some silk face masks at a local medi spa, but they were still out of my budget at $49.
Finally, after alot of searching, I found some silk face masks that won't break the bank. Here are the non-medical face masks that I found.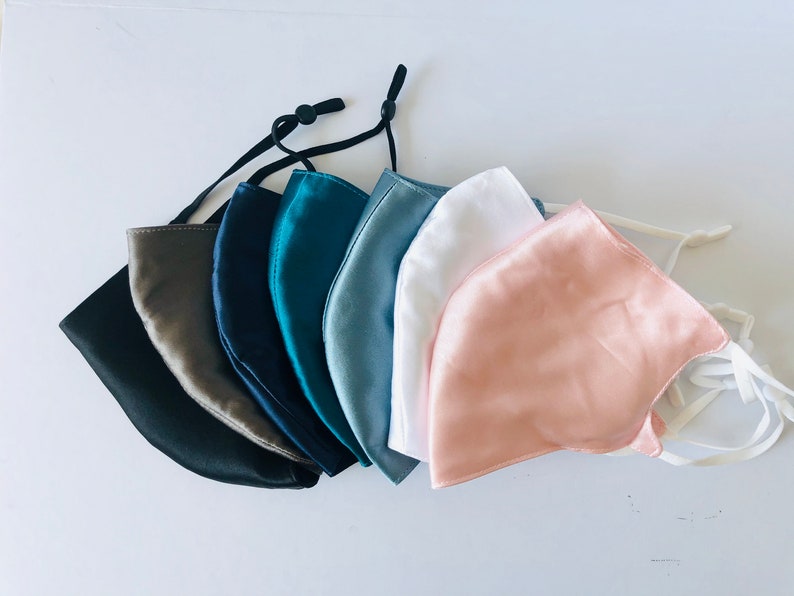 If you're like me, you probably saw the words "mulberry silk" and thought, what's that? Mulberry silk is one of the most expensive types of silk because it's one of the highest quality silks. This is why these particular face masks are such a bargain and why they stand out from the rest. At $15, they are a perfect example of looking, and being, luxurious for less. The icing on the cake is that they offer free shipping within Canada.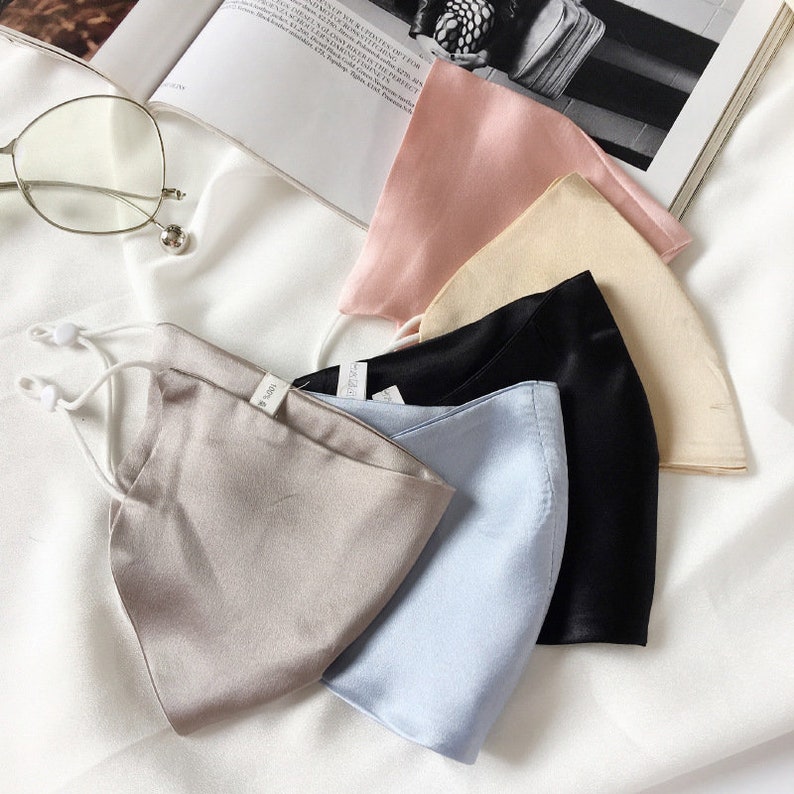 I love these silk face masks because of the colour options. Each colour is contemporary and on trend. They are also made out of 100% mulberry silk. Use code HELLO10 for an additional 10% off.
If you prefer the pleated style of masks, this one's for you. This one looks the most similar to the Slip face mask, so if you're looking for a dupe, this is a pretty good one.
I like this face mask because it has a filter pocket and a nose wire. If you wear glasses, a nose wire will help you conform the mask to your nose which will help keep your glasses from fogging up.